RSNA 2021 – Chicago
22/12/2021
The Radiological Society of North America (RSNA) is a non-profit organization that represents 31 radiologic subspecialties from 145 countries around the world.
More than 19,000 attendees are registered for the in-person meeting, with another 4,000 joining virtually. Over 2,000 scientific presentations, 1,500 education exhibits and 300+ educational courses, and to witness the state-of-the-art radiology innovations of more than 500 exhibitors.
During our stays we had the opportunity to meet two of our strategic partner:
Soteria was back for on-site visits and conferences. We are happy that after 2 years, Soteria is able again to attend the biggest radiology conference, RSNA in Chicago, USA this November! The Company presented their current RCM system for MR guided prostate biopsies as well as new developments which haven't been shown before!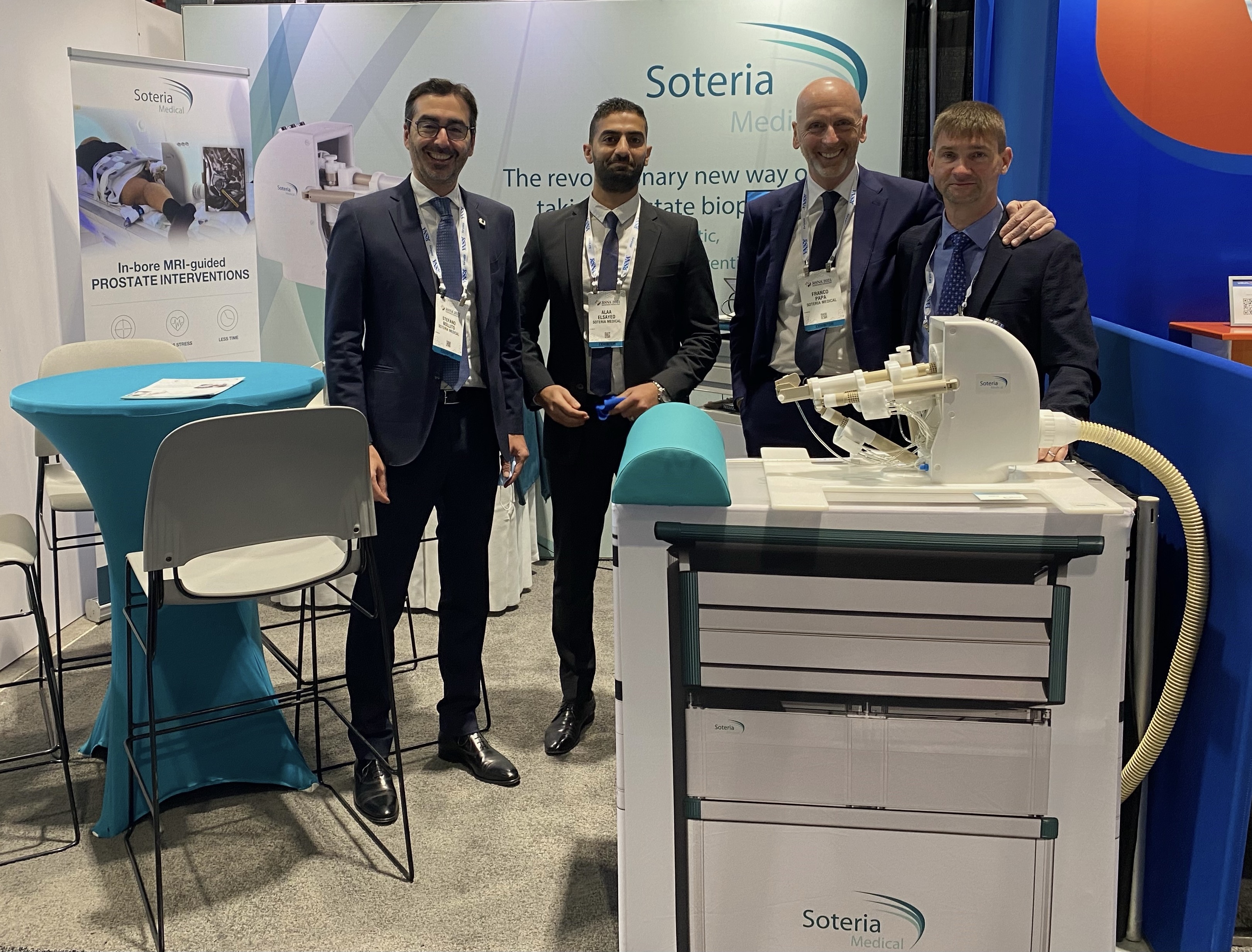 Also Imactis Medical was ready again to welcome you at their booth and invited you for a demo of their Navigation solution for Percutaneous Interventions.